Become a Member! Some of the Many Reasons to Join MDPAG
About MDPAG… History of the Guild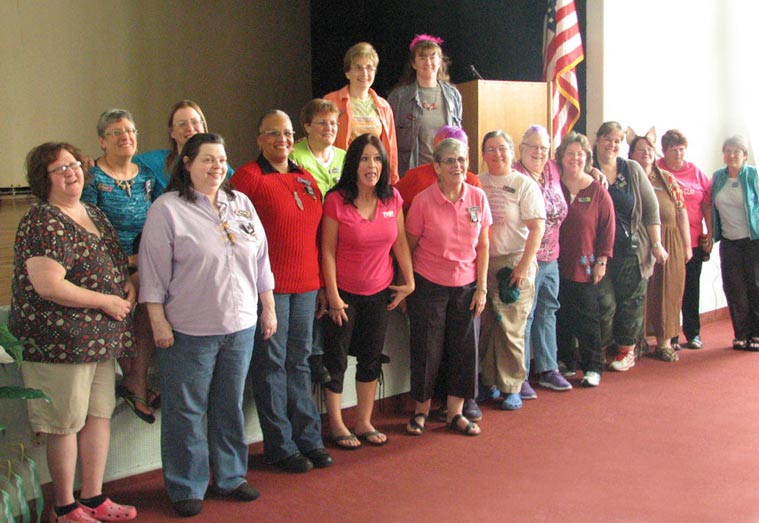 The Metropolitan Detroit Polymer Art Guild began in 1993 by a small group of polymer clay artists under the direction of Marie Johannes. Twenty seven years later, our group has grown to over 50, with members from not only the metro Detroit Area, but from all over Michigan, as well as several from out-of-state.
We are an enthusiastic group of clayers, ranging from the beginner to the seasoned veteran. Besides polymer clay, our members are diverse in their skills and interests, including doll making, jewelry, sculpting, book making, painting, stamping and mixed media. Together, all this talent creates a rich and exciting setting to cultivate and spark creativity!
Some of our membership have taught workshops all over the country, written articles for craft magazines, and many have their work featured in polymer and other craft books. And from the beginning, our annual retreat has attracted clayers from all parts of the country.
We would love to have you join us at our meetings and become an active member of our guild. We are always interested in meeting other clayers and making new friends. See you there!
MDPAG Calendar
All of MDPAG's events are listed here! Check this calendar often, something is always going on.
Monthly Saturday Meetings for 2020
Members usually arrive around 10 am, meetings start at 11 am, with a Clay Day to follow
April 18–

Meeting canceled due to Coronavirus

May 16

June 20

July 18
MDPAG 26th Annual Retreat
April 16 – 19, 2020 —
Canceled due to Coronavirus.
Sagacious Sumptuous Intentional Color: Collaged Brooches with Lindly Haunani, June 26 – 27, 2020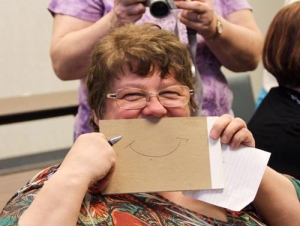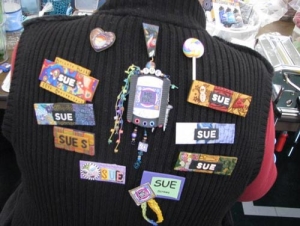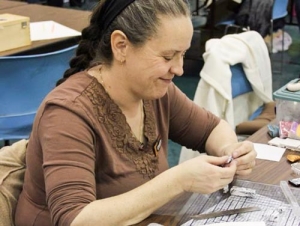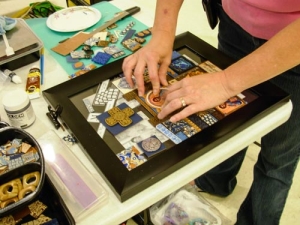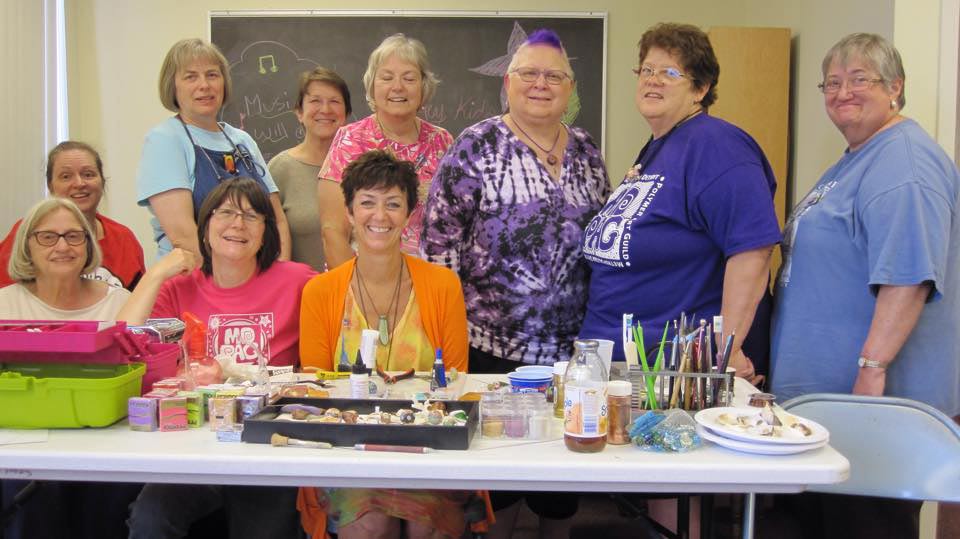 Yearly Membership Dues
$30.00/year July 1, 2019 to July 1, 2020
For a membership packet or information
please contact:
Denise Osborne
Phone: 313-410-8317
Email: Denise
Download a Membership Application
Enclose your check made out to MDPAG
and the membership form and mail to:
Denise Osborne
12835 Promenade
Detroit, MI 48213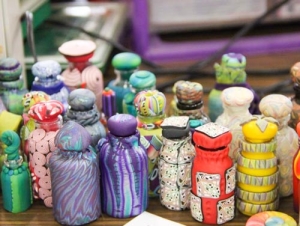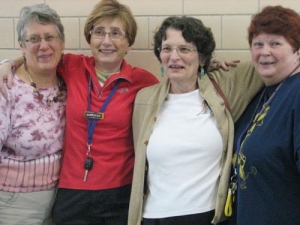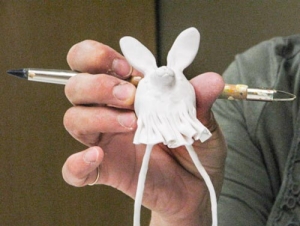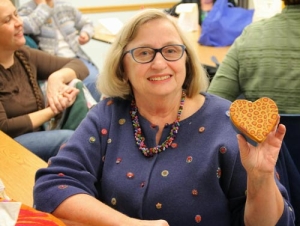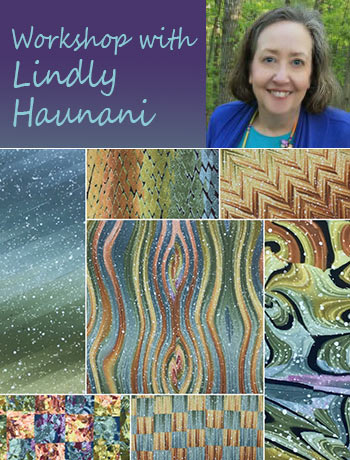 Sagacious Sumptuous Intentional Color–Collaged Brooches with Lindly Haunani: A Two-Day Color-Centric Workshop, Friday & Saturday June 26 – 27, 2020
MDPAG is proud to be once again hosting Lindly Haunani for her exciting Sagacious Sumptuous Intentional Color Workshop!
In this class you will –
Expand your color awareness
Refresh your knowledge about color
Perfect your skills when combining colors
Class Description
The glorious range of softer muted colors found in nature will provide the inspirational starting point while you learn how to create an intentional, impactful color scheme. Five useful strategies to enhance harmony will be presented as you prepare a set of colors destined to become a series of brooches.
Lindly will share her tips for creating stripe blend sheets that are appropriately scaled for making smaller pieces. The importance of including dramatic value contrasts; accent colors and neutrals in your nature inspired color scheme will be emphasized. There will be dozens of illustrative color samples on display and plenty of time for individual attention while you make your color choices.
Once you have prepared your blend sheets, you will learn how to make eight different color coordinated patterns: including soft Ikat, stripes, fractured color blocking, fabric inspired stripes, wavy-gravy, space bubbles, and a small scale circular mokume gane. Lindly will then demonstrate how to sequence and audition your elements to create a successful harmonious balance in your design while using multiple patterns. Class Fee $175.00
Dates
Workshops with Lindly
Friday & Saturday June 26 – 27, 2020
9:00 am – 5:00 pm
Deadline to register: Friday May 29, 2020
Links
Resources
Links to forms, more information, and newsletter PDFs

Denise Osborne
President
& Membership

Beverly Currie
Co-Vice President

Suzanne Stiles
Co-Vice President

Dorothy Greynolds
Secretary
& Newsletter

Kathy Weinberg
Treasurer &
Retreat Coordinator




Linda Vilas-Helton
Past President
and Webmaster
A listing of our members' favorite polymer clay related websites